2017 is in the books, and what a strange year it was.  A crappy year in so many ways: politics being a mess, every celebrity being a sex monster, and a bunch of friend drama.  But it was also an incredibly joyous and momentous year for me personally: bought a house in Grand Rapids, had another kid, and finished my solo project album.  The dichotomy was strange, but I will likely remember it as a very momentous year.  In my 2016 in Review post, I said that really my only two goals of 2017 were to have a baby and finish my album.  Guess I can chalk that up as a success!
Most, if not all, of you are friends with me on Facebook, so you've seen pictures of the girls throughout the year, but here's Margot's month pictures all in a row, along with some of my favorite Avery pictures from around the same time, just for fun.
June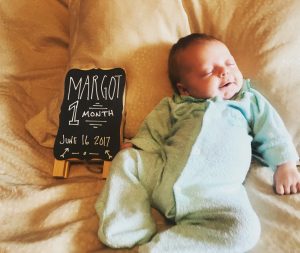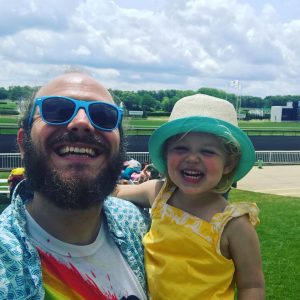 July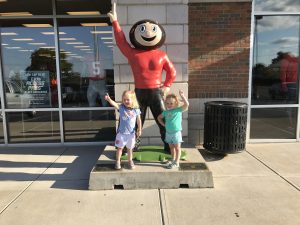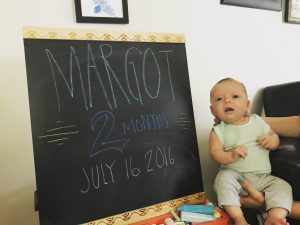 August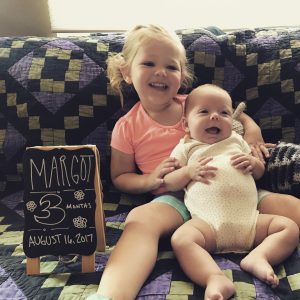 September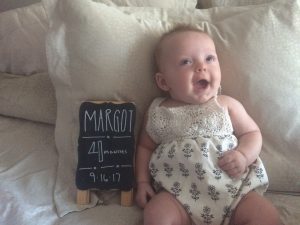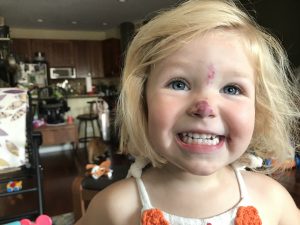 October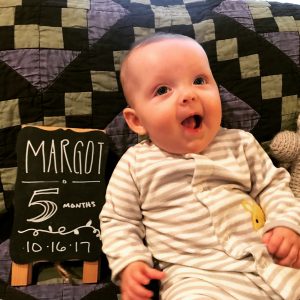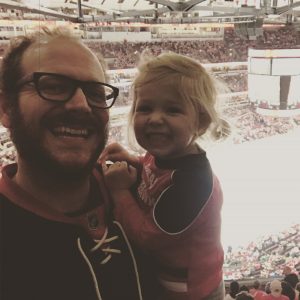 November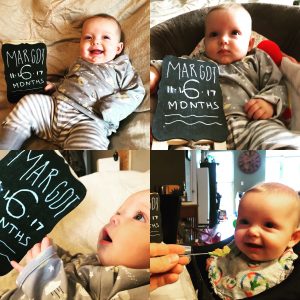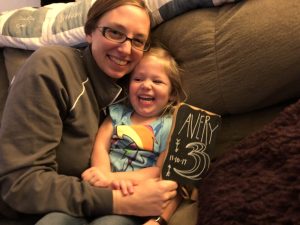 December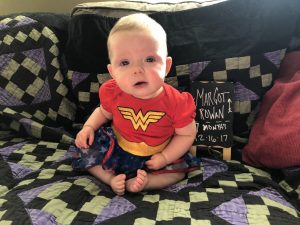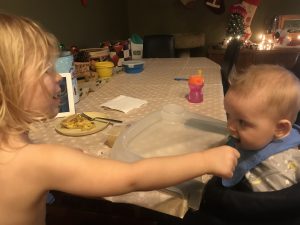 From a personal standpoint, that pretty much sums it up.  Feels strange to give so little wrap up on the incredibly momentous things that happened this year, but since the point of this is really to give my pop culture lists, I'll save the sappy stuff for something else.  As far as goals for 2018:
Move to Grand Rapids, and do my best to live it up with my Chicago friends as much as possible before then.  But I also hope to never lose my connection with this place moving forward, as the city and the people have meant the world to me, and will forever.
Keep playing music and raising these girls.
I have like a million other things on my never ending todo list, but I guess really anything beyond those two items is just gravy.
So now on to what all my adoring fans have been waiting for, my 13th annual year end awards.  *holds for applause* For reference, here's my previous years:
2016, 2015, 2014, 2013, 2012, 2011, 2010, 2009, 2008, 2007, 2006, 2005
As always, I will begin with albums….
Top 5 Albums
1) Can't Swim – Fail You Again
I've said this in previous years, but this was probably the clearest year where I did not have a real #1 album.  I had 8 albums or so total that depending on when I was listening could have made any spot on the top 5 really.  But the Can't Swim album was one that stuck with me, and the style of it grabs me so much more than other styles of music.  It's edgy, it's heavy, it's emotional, it's beautiful and introspective.  Can't Swim basically released my favorite Manchester Orchestra album of the year, as this is the sound I wish they still had.  This is also the only album with two tracks on our mix below.
2) Japandroids –  Near to the Wild Heart of Life
The blazing wall of guitars from Japandroids is back, and these guys just don't make bad albums.  In so many ways, they're the musical equivalent of an emotional, passionate, drunken night, where you spend every last ounce of energy you could imagine having.  But in the best possible way.  No Known Drink or Drug is an absolute masterpiece, and was my theme song of the year.
3) Sylvan Esso – What Now
I've known Sylvan Esso since their first album, and always thought they were just ok.  But I have to thank David Ellens for turning me onto this album very late in the year, as I was in love with it the moment I heard Die Young.  It's made me wonder if maybe I didn't give their previous album enough of a shot, with how much I loved this album.
4) The Killers – Wonderful, Wonderful
I was surprised at how much I loved this album.  I really enjoyed the last Brandon Flowers solo album, and there's a lot of that sound that made its way into this.  Run for Cover is probably my favorite track on the album, which has a very amped up New Order type of feel to it.  However, The Man was the song that made our mix below, which feels sort of like The Killers thought "what would be our version of the song Staying Alive?"
5) Mutts – Stick Together
My good friends Mutts (lead by the incredibly prolific Mike Maimone) put out an EP that is exceptional.  I would be angry and envious of how good they are if they weren't such incredibly nice guys too.  I've always loved Mike's songwriting, but this EP is the perfect combination of dirtiness, catchiness, and beautiful lyrics that should make Mutts a household name.  I only hope I can open for them a couple times before they're too big for me.  🙂
Honorable Mentions – Rise Against – Wolves, The Chainsmokers – Memories…Do Not Open, HAIM – Something to Tell You, Lorde – Melodrama, Phoenix – Ti Amo, alt-j – RELAXER, D.D. Dumbo – Utopia Defeated, Stars – There Is No Love In Fluorescent Light, The Family Crest – Prelude to War
Didn't Have Time to Give Them a Fair Shake – The Oh Hellos – Notos
Theme Song of the Year
My theme song was definitely:
     No Known Drink or Drug – Japandroids
while Avery's was probably a combination of:
     Paris – The Chainsmokers
     It's You – Foster
She would always say "That's your song dada!" when Paris came on.  No idea why, the guy doesn't really sound anything like me.  Then mid way through the year she started saying "I want your songs" when I put her to bed, which means I've sung It's You about 900 times in the past year.  I was told by Corinne that it had to be on our mix, which is the only reason a song of mine is on there.  :-p
Top Albums I Should Have Been Into Earlier
I don't have any obvious artists or albums that perfectly fit the bill, but a few albums that did not come out in 2017 that I really enjoyed:
Isbells – Stoalin'
This Will Destroy You – This Will Destroy You
White Lung – Paradise

Special Albums I'd Like to Call Attention to but Don't Fit in a Category
1) grandson
Jake Chandler turned me onto this group (guy?) as well this year, however, he's only released singles, so I could't really put anything in my album categories.  That said, every single he's put out has been great, so if they all had been on one album, it may have made my top 5.  Blood // Water (which in my opinion is made for a movie trailer) made it onto our mix.
Most Disappointing Album of the Year
Also no particular stand outs here, though there were the usual few albums from artists that I love that didn't meet expectations:
Manchester Orchestra – A Black Mile to the Surface
Daughter – Music from Before the Storm
Elbow – Little Fictions
Loney Dear – Loney Dear
The Fleet Foxes Award
This might be the last year I do this award, as I'm not sure I keep up enough nor am as cynical as I used to be, so it gets harder and harder to pick something for this each year.  My instinct is to say LCD Soundsystem because people always lose their minds over them, and I don't get what the big deal is.  But in fairness, I haven't actually listened to the album, so I can't do that.  I could do Lorde simply because I liked it (hence the reason she's in my honorable mentions), but not number "#1 or 2 album of the year" liked it.  So I guess this year my Fleet Foxes Award is a big ol' ¯\_(?)_/¯
The 2017 MCAM Mix  (that's Morgan, Corinne, Avery, Margot, in case you weren't sure)
If you'd like me to burn you a copy, just let me know!
The Sand in the Gears – Frank Turner
Electric Heart – Far Shores
Want You Back – HAIM
What's Your Big Idea? – Can't Swim
In Cold Blood – alt-j
The Day I First Found God – D.D. Dumbo
Don't Take the Money – Bleachers
Blood // Water – grandson
The Man – The Killers
Heathens – twenty one pilots
Holding You – Great Good Fine Ok
It's You – Foster
Paris – The Chainsmokers
Wolves – Rise Against
We Won't Sleep – Can't Swim
Million Bucks – Smallpools
Find Yourself – Great Good Fine Ok & Before You Exit
Die Young – Sylvan Esso
I'll Be Around – Mutts
No Known Drink or Drug – Japandroids
Favorite Movie
Well being the fan of horror movies that I am, 2017 introduced two instant classics for me, which were definitely my two favorite movies of the year:
     Get Out
It
They are both so well done, genuinely scary, and if you're a horror fan, quite entertaining.
I have to also give a shout out to The Disaster Artist, which I also loved, and really did justice to the mythos of The Room.
Worst Movie of the Year
As usual, I watched many many terrible movies mostly thanks to How Did This Get Made.  And thanks to this podcast, I finally watched:
     The Garbage Pail Kids Movie
which is just horrific.  It's disgusting, pointless, terribly made, and has got to be one of the worst movies of all time.  I guess "Garbage" is right in the name.
==================================
Well that sums up 2017.  A very strange year that I'm glad to say goodbye to in a lot of ways, but also sad to say goodbye to the joyous things that came out of it.  New house, Margot, Life Neurotica.  I'm not certain I'll ever be able to top that again, but I look back at all of it and smile as I prepare for 2018, which is going to be a year of some pretty big changes.  To all of you who have kept me company along the way, I hope you will continue to do so, even if we're not in the same home town anymore.
Cheers!